About Us
The Orphalese Help and Tutorial Website was created by Linda (aka purple_scorp). Linda has been reading Cards since 2001 and started using the Orphalese software in 2005. With an Information Technology (IT) background in systems analysis and administration, she quickly learnt how to use the software and then started sending enhancement suggestions to Richard Jeffries (the Orphalese Tarot software creator).
The software continued to be developed by Richard who kindly and quickly incorporated most of the changes suggested by Orphalese users.
With Linda's Orphalese software knowledge coupled with her IT training and support experience, she soon found herself in a position where she was providing advice and support to other Orphalese users (both on the Orphalese and Aeclectic Tarot Forums).
In recognition of Richard's generosity and contribution to the card reading community, Linda offered to update the software Help files so that Richard could concentrate on further software development.
Contact us:
There are several contact forms on the Orphalese website.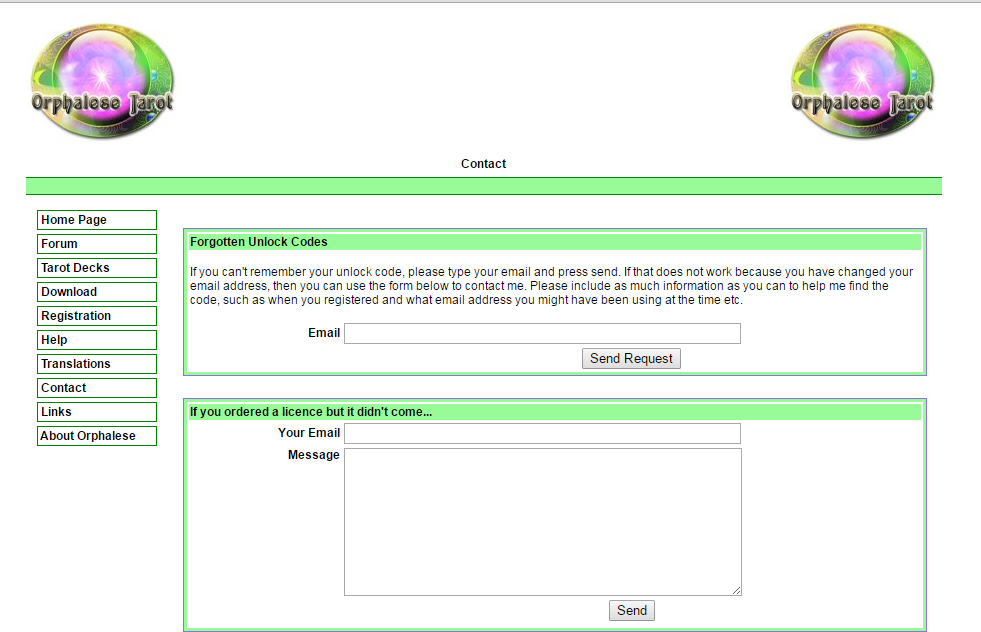 Orphalese Contact Us
To load the contact form (to contact Richard or Linda) click here.
The Help Website contact form appears at the bottom of that page.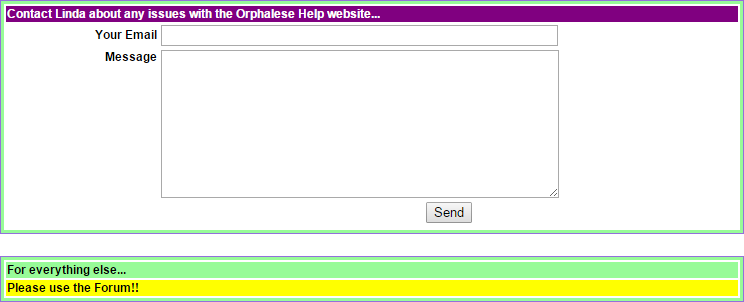 Contact Linda