Working with the Evaluation Software
The Evaluation Software provides partial access to allow the evaluation of basic program features without any time restriction on their use. There are however, some very useful features that are only accessible when the software is registered.

When the Orphalese Evaluation Software is first opened, the Registration Form window will be displayed: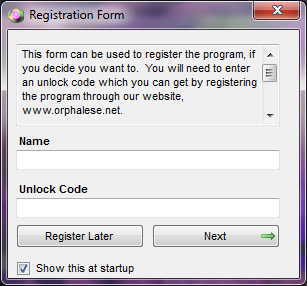 Registration Form


To Hide the Registration Form window:
If you choose not to register the Evaluation Software you can elect to hide the Registration Form window by removing the check from Show this at startup.

Registration Form Show this at Startup
Restricted Evaluation Software features appear on the Orphalese Menu with green shading.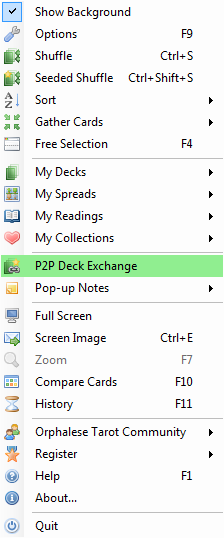 Orphalese Menu
To Hide the Restricted items on the Menu:
Press the

F9 function key

; or

From the Orphalese Desktop,

right-click on the Deck

to display the Orphalese Menu, then click

Options

.

The Options window will be displayed: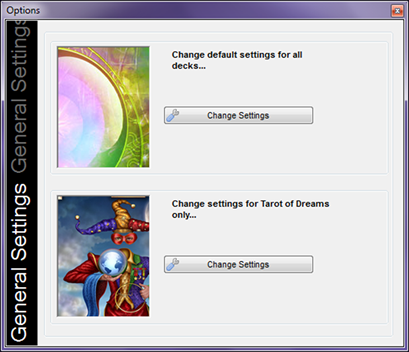 Orphalese Options




Click the

Change Settings

for all Decks button.


Click the

Program (2)

tab.



Remove the Check

from Show network features in free edition.

Free Edition