Using Orphalese Software
This section of the help provides information on how to use the Orphalese Software including working with the Desktop and background, shortcut keys, Cards, Decks, Spreads and Readings.



Orphalese Icon
When the Orphalese Software has been downloaded and installed, an Orphalese icon will be installed on the Windows Desktop.
Double-click the Orphalese Icon to open the program.
The Orphalese Desktop will be displayed.
The Orphalese Desktop
When you open the Software, the Orphalese Desktop is displayed and shows the Title Bar, the Background, a Deck, and the Deck Parking Bay (square in the bottom-left corner). The Background and Deck will vary depending on the Edition Option downloaded and installed.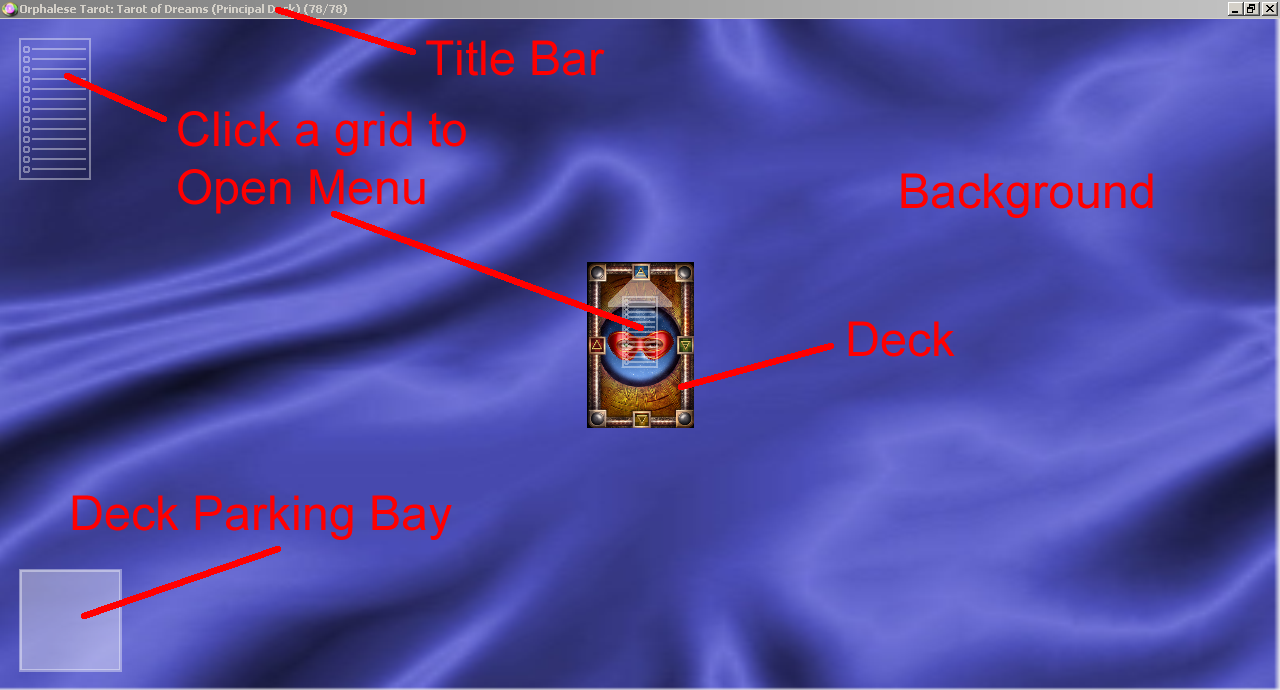 Orphalese Desktop



Orphalese Menu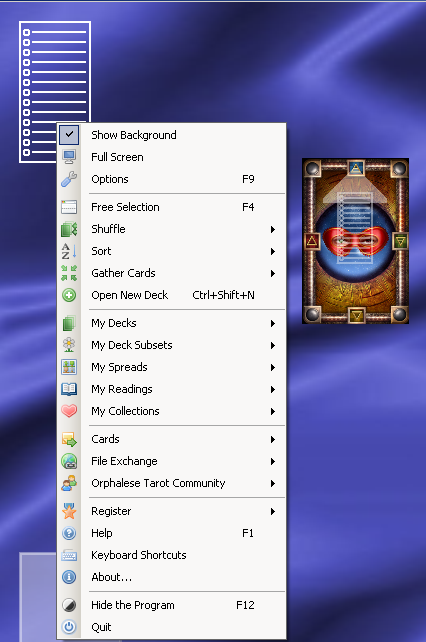 Orphalese Menu
Access the Orphalese Menu by right-clicking on the grid on the top-left corner of the screen, or the grid on the back of the Deck.
A right-arrow head next to a menu item indicates a sub-menu with further options. Rolling the mouse over the arrow (or clicking the arrow) will display the sub-menu for that item.

Some menu options also show Keyboard Shortcut Keys.

Some Menu items are accessible by Registered Users only.

Refer to Working with the Evaluation Software for further information.
Basic Mouse Operations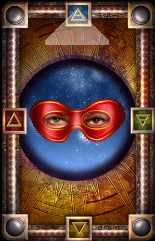 Orphalese Deck
Click in the top quarter of the Deck to deal a Card.
Hovering over this part of the Deck changes the mouse pointer to a triangle.
You can also deal a Card by pressing the Space Bar.
Dragging the bottom three quarters of the Deck will move it around the Desktop.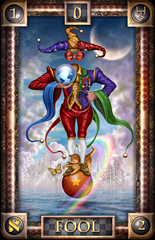 Upright Card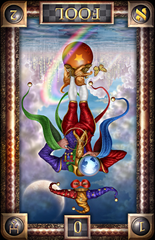 Card Reversed PositionCards are dealt face-up by default. This setting can be changed on the Options - Cards tab by unchecking the Deal Face Up box.
Holding the Shift key while clicking on a Card will invert it.
Right-click on a face-up or face-down Card to turn it over.
Drag a Card to move it around the Desktop.
Drag a face-down Card onto the Deck to place it on the top of the pile.
All Cards can be gathered back into the Deck by pressing Ctrl + G.
To gather dealt Cards into a new Deck, right-click on the Deck, click Gather Cards >> Gather to new deck.